Prof. Dr. Riad Taha Al-kasasbeh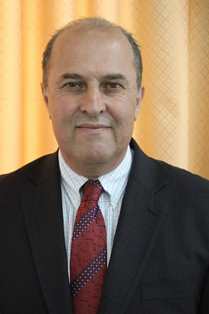 Affiliation: Al-Balqa University, Jordan
Keynote Title:
'A biotech measurement scheme and software application for Prediction and Early Pre Nosological Diagnostics of internal Diseases Based on Energy Characteristics of bioactive Points with Fuzzy Logic Rules'

Biography: Riad Taha Al-Kasasbeh received his MS in Engineering Science and PhD in Controlling of Biological and Electronic Equipments. He is currently a Professor at Al-Balqa Applied University. He is a member of professional organisations, an auditor for quality of research and education and co-author of over 58 papers (Editions: Springer, IEEE, France Taylor, IASTED, Inderscience, Elsevier, etc). He is also a Visiting Professor along with other Universities like Philadelphia University and Konstanz University (HTWG), Karaganda State Industrial University. He was a Research Fellow of DFG at the HTWG. His research interests include biomedical engineering, biophysics, acupuncture, fuzzy logic decision-making, medical and ecology information systems. He presented his work at numerous international conferences as keynote speaker also he is currently member of the editorial boards of several journals.
Prof. Ts. Dr. Ruzairi Abdul Rahim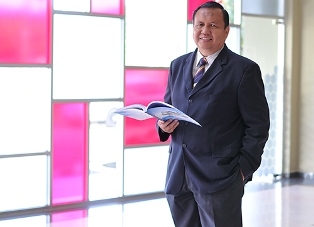 Biography: Ruzairi Abdul Rahim graduated with honours degree in Electronic System & Control Engineering from Sheffield City Polytechnic, United Kingdom in 1992. In 1996, he received the Ph.D. degree from Sheffield Hallam University, United Kingdom for a thesis title A tomographic imaging system for pneumatic conveyor using optical fibres. He began his career as a tutor at the Department of Control & Instrumentation Engineering in the Faculty of Electrical Engineering, Universiti Teknologi Malaysia (UTM) in 1992. He was made Associate Professor at UTM in 1999 and Professor in 2006. He was appointed as the Head of Department in 1 June 1998 for 8 years. In 2006, he was appointed as the Deputy Dean (Corporate) at Research Management Centre, UTM for about 3 years before appointed as the Director at the Research Management Centre in 2009. Now Professor Dr Ruzairi has been appointed as Deputy Vice Chancellor (Research & innovation) at Universiti Tun Hussein Onn Malaysia (UTHM). He has written more than 17 original books, published more than 284 papers in refereed journals, produced more than 124 conference papers as well as numerous other writings including chapter in a books, articles in popular publications, manuscripts, and technical reports. Professor Ruzairi is a member of Institute of Electrical Engineers (IEEEE) . He has received more than 35 academic and research awards, including Top Researcher Scientist Malaysia 2013 awarded by Academic Science Malaysia.
Assoc. Prof. Ir. Ts. Dr. Mohamed Thariq Bin Haji Hameed Sultan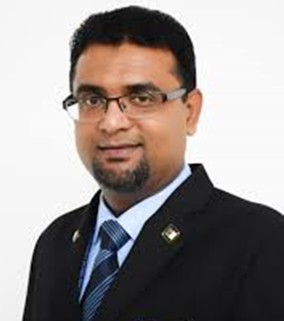 Biography: Mohamed Thariq who is a Professional Engineer (PEng) registered under the Board of Engineers Malaysia (BEM) as well as Charted Engineer (CEng) registered under the Institution of Mechancial Engineers UK, currently attached with Universiti Putra Malaysia as a Director / Head of Aerospace Manufacturing Research Centre (AMRC), Faculty of Engineering, UPM Serdang, Selangor, Malaysia. Being a Director / Head of AMRC, he is also appointed as an Independent Scientific Advisor to Aerospace Malaysia Innovation Centre (AMIC) based in Cyberjaya, Selangor, Malaysia. He received his Ph.D. from University of Sheffield, United Kingdom. He has about 10 years of experience in teaching as well as in research. His area of research interests includes Hybrid Composites, Advance Materials, Structural Health Monitoring and Impact Studies. So far he has published more than 50 International journal papers. He is also the Deputy President of Malaysian Society of Structural Health Monitoring (MSSHM) based in UPM Serdang, Selangor, Malaysia.
Research Interests: Structural Health Monitoring (SHM), Damage Detections and Repairs, Low And High Velocity Impact Studies, Composite Materials.
Prof. Dr. Karl Kohlhof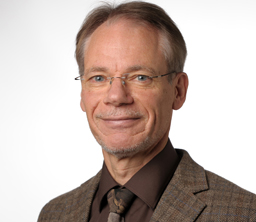 System automation by artificial intelligence
K. Kohlhof TH Cologne - University of Applied Sciences, Germany
Abstract: The 4th industrial revolution includes digitalization and network linking of automated processes. Thus a lot of sensed data recorded locally may be collected, stored, compared etc. centrally, finally to be resent to regulate processes in a reliable and stable manner. In that scheme the Internet of Things behaves as a cyber physical copy of the hardware processes to be controlled. The regulation paradigm changes from state of the art local feedback loop circuits or functional diagram map controlling to delocalized cloud based control algorithms. This strategy allows millions of similar control events to be respected by machinery learning. Thus software based artificially simulated cognition and self-learning help to adopt and optimize the process stability. Multi-level neuronal, deep learning networks as mathematical models allow the transfer of biological signal processing strategies to adopt it to technical solutions. This presentation shows exemplary first ideas how to regulate comfort climate in buildings by such artificial neuronal networks performed within the Internet of Things. It comprises finally critical remarks towards ethic and security aspects.
Biography: Karl Kohlhof received his tertiary education from University of Cologne, Germany in Physics, Numerical Mathematics and Polymer Chemistry. He has working experiences for 5 years at German State Research Center Juelich and with Robert Bosch automotive research in Stuttgart for 8 years, before becoming a Professor at University of Applied Science Cologne (Technische Hochschule) in Physics, Micro- and Nano Technologies. He belongs to the senate, research committee, international committee and acts as the master course-manager at the university. His research interest includes smart, micro structured sensors in automation processes, and implementation into the Internet-of-Things (IoT) and Artificial Intelligence (AI) systems. He is involved with international academic teaching and research network with Cuba and Mexico (Latin America) and Malaysia (South East Asia). He has received several awards – a university medal from Technological University of Havana, Cuba (CUJAE) and a honorary doctorate in Engineering from Universiti Malaysia Perlis (UniMAP).